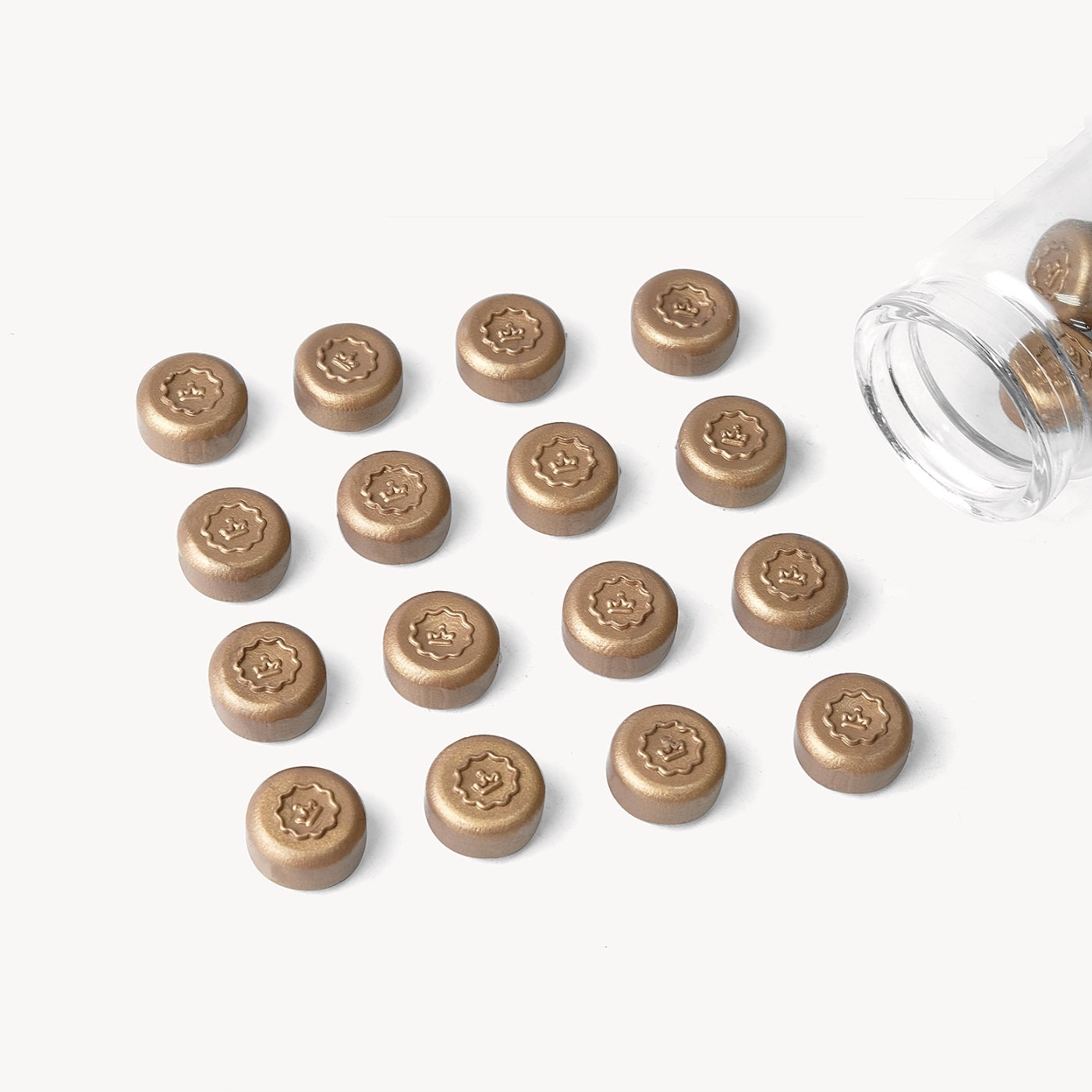 Bronze Wax Pebbles
A whimsical cork-sealed bottle containing 20 x Bronze color Sealing Wax Pebbles. These pebbles are made using our premium, matte-finish wax with metallic flecks. The beauty of these is that one pebble is enough to make one seal, meaning you will have less waste and less hassle when determining how much wax to use.
An industry first:
1 pebble = 1 seal.
Note: These are intended to be used with our purpose-made Melting Kit
📦 Estimated delivery between and (via Priority shipping). Learn more
Customer Reviews
03/12/2020
Taylor W.

United States
Olive/ Bronze color comparison
They both come out looking Goldish funny enough. The top (Olive) is a less shiny Gold. The bottom (Bronze) is a less shiny Copper. The picture was taken at noon with natural sunlight, at an angle, on white paper so you can see how others will see it. Others like the warm Bronze color more but they are both great.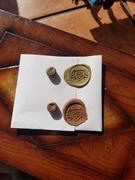 Thank you
Great products, thank you! Can't wait to get started!
Lovely experience...
All the products are in good condition and superb quality with well designed packaging.....delivery was fast as well. Definitely will purchase with Stamptitude again and recommend their products to my customers :)